Actress Lee Yu Bi and Girl's Day's Minah were spotted wearing the same '2econd Floor' sweater at different events for the clothing brand.  
More recently, Lee Yu Bi was spotted at the opening event for '2econd Floor' at the Hyundai Department Store in Seoul on March 19.  She paired off the funky patterned sweater with metallic gold shorts that matched some of the tones in the top.  She then matched her outfit with a bag that had even more patterns, frilly blue socks, and simple white shoes.  Overall, she looked like an innocent, delicate young girl.
On the other hand, Girl's Day's Minah wore the same sweater to the opening event for '2econd Floor' at the Lotte Department Store in Jamsil, Seoul on February 21.  She opted for a simple black skirt, lacy black collar that peeped out from the sweater, white frilly socks with black polka dots, and striped shoes with a dash of yellow.  The only thing to note is that she looks slightly less comfortable and confident in the outfit as she tucks her hands into the sleeves and generally has her arms in front of her torso for a somewhat guarded appearance.
Otherwise, the two look bright as they smile cheerfully at their respective events, and they managed to pull off the funky sweater in very different but still appealing ways. However, which girl created a better outfit overall?
Lee Yu Bi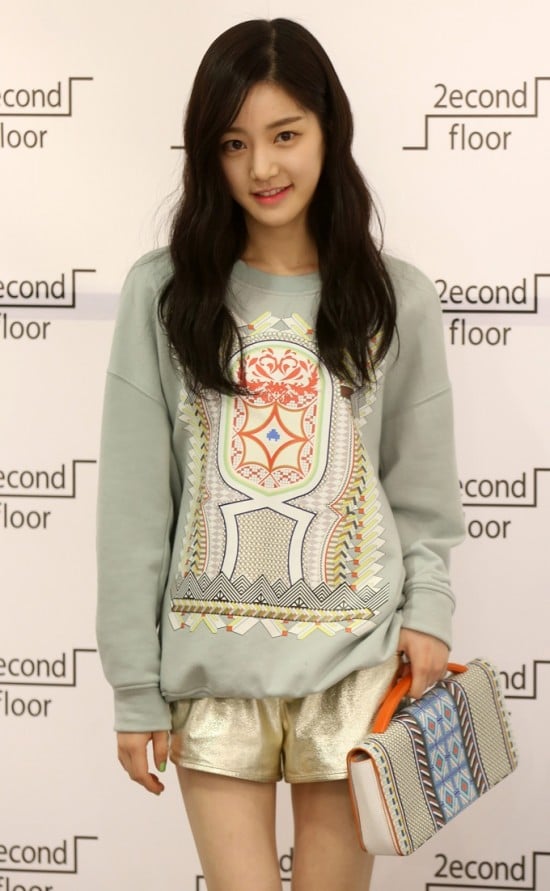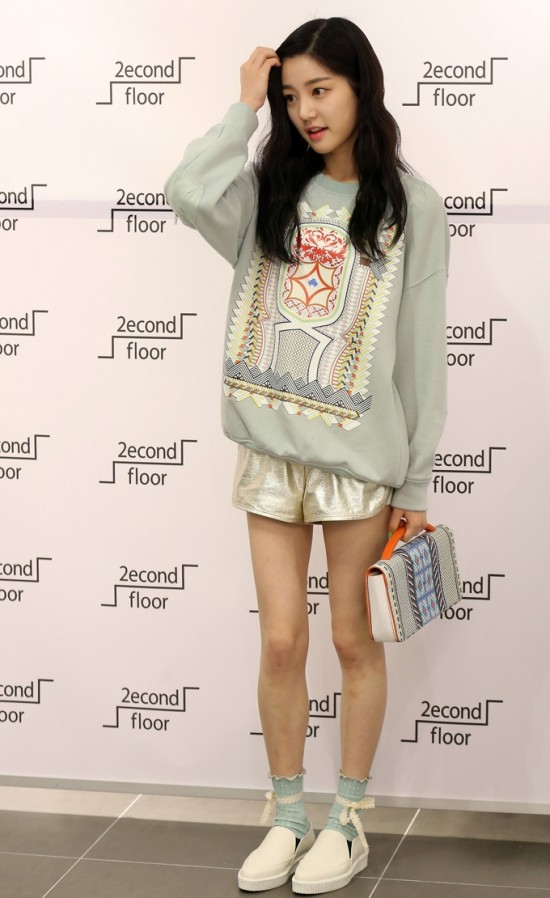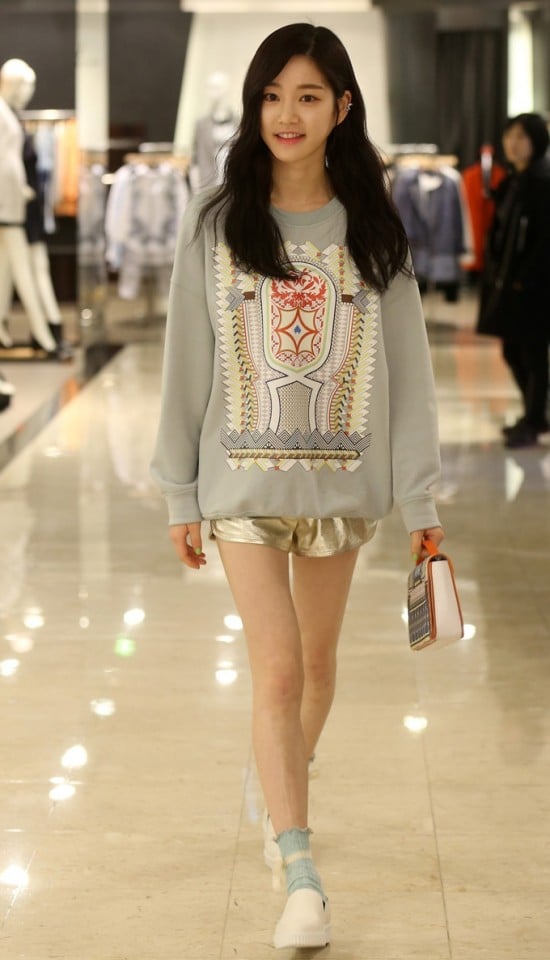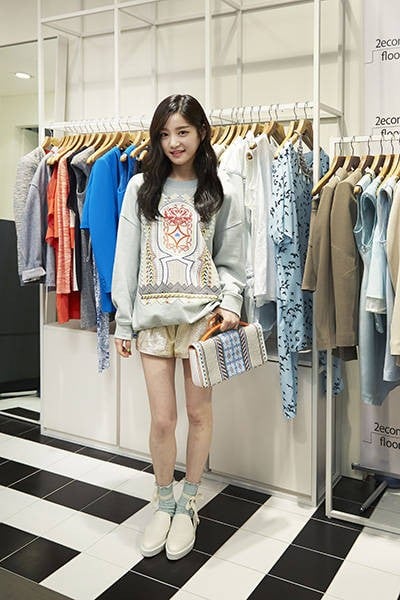 Minah