GOT7
 landed another endorsement deal for ice cream brand '
Natuur POP
'!
'Natuur POP' announced the good news on their official Facebook, "GOT7 have become the new faces of 'Natuur POP'. They will greet you often! Please look forward to the 'Very Good Festival with GOT7!' new strawberry product!"
"The GOT7 members who are eating the cake of the month 'Hidden Story Inside Strawberries' on the set of their photo shoot~ Look at JB's expression and fill in the speech bubble!"
GOT7 looked like they could film another episode of 'Real GOT7' right then and there on the set of their photo shoot as they playfully dug into the strawberry ice cream cake. Jr. curiously unwrapped the cake, Mark politely offered to feed the mysterious cameraman, and Jackson was his adorable silly self, while the other members couldn't keep their eyes off the cake.
What would you put in JB's speech bubble?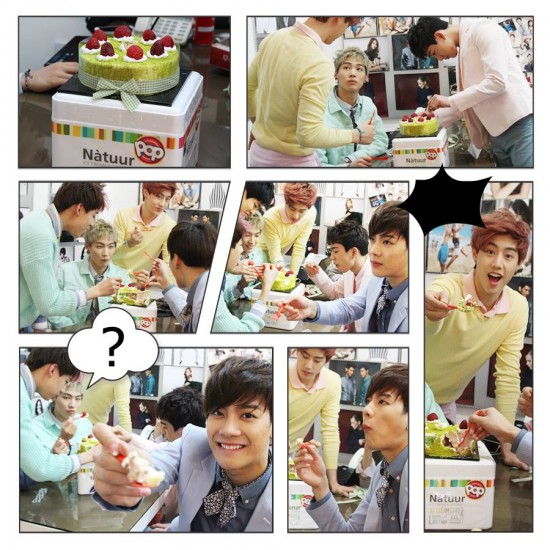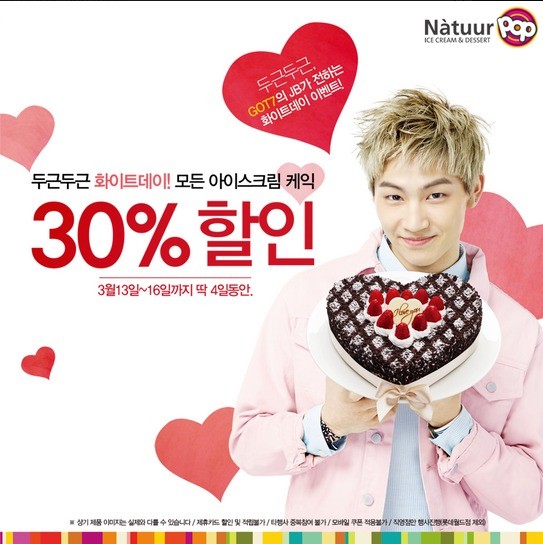 Tip: Lolxx