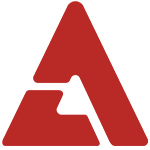 miss A's Suzy has lent her voice for the track "Don't Forget Me" for her MBC drama 'Book  of the House of Gu' OST!

"Don't Forget Me" is a ballad song composed by Kim Sun Min and features a soothing melody and orchestral accompaniment. As the title already hints, the song expresses the hope to not be forgotten by the person one loves. The song portrays a softer side of Suzy's character Dahm Yuh Wool and her love for Choi Kang Chi.

Listen to the ballad as you get ready for the Monday and Tuesday nights ahead for 'Book of the House of Gu'!