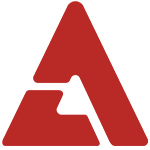 Rapper San E, who recently ended his run under JYP Entertainment, is a 'Big Boy' who will never stop pursuing his dreams in his newest single "Big Boy" featuring Bee of Rphabet!

Of the song, San E recently tweeted, "I'm 'Big Boy' San E who left JYP Nation!! Do you have to grow taller to be a 'Big Boy'? My dream is powerful and strong, so I'm a 'Big Boy'!!!".

San E doesn't disappoint with amazing lyricism and delivery. Do you think his decision to leave JYP was a smart one?

How do you like the new song?