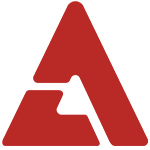 Roy Kim and Jung Joon Young have confirmed that they will indeed be taking over as DJs of MBC FM4U's 'Close Friends'!

MBC confirmed the first airing date of the duo's program to be on the 6th and also stated, "Roy Kim and Jung Joon Young have become new DJs for 'Close Friends' airing every night at 8 PM. The two showed their potential as temporary DJs on 'Noon's Song of Hope' last February so we requested for them to become DJs and both parties readily accepted the offer. We anticipate that they will provide a refreshing breeze in radio."

Roy Kim commented on his new job as a DJ, "It feels new and exciting and I hope to become a memorable DJ like Lee Moon Sae sunbaenim." Jung Joon Young also shared, "I am thankful for the good opportunity and will do my best to create a fun program."

The boys will team up for their first broadcast together at Hongdae from 8-10 PM on the 6th and will be joined by Sweet Sorrow and Bae Chul Soo.