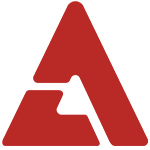 Despite the combined power of dozens of Korea's most popular idols, they - just like normal students around the world - struggled with basic history questions during their appearance on the most recent episode of MBC's 'Infinity Challenge'.

Gathering idols such as SHINee, B1A4, Orange Caramel, and others, the 'Infinity Challenge' crew divided up among themselves in a basic quiz show match along the lines of 'Star Golden Bell'. However, right from the beginning, they ran into problems as they found themselves struggling from the very first question: the name of a famous Korean pro-independence movement.

Answers, written on an individual whiteboard, included 'Seven Princesses', 'Strong Friends', and - most hilariously - 'I'm Sorry Mom'. In the end, not a single idol member got the question right.

Their historical woes revealed, the remainder of the episode dealt with the 'Infinity Challenge' members doling out historical information in the form of lectures to the idol groups, punctuated, as always, with hilarious moments. Check out the full episode below!