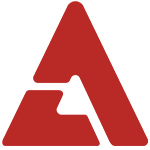 The beautiful ladies of Hello Venus have returned to ask you all, "Do You Want Some Tea" with the release of their mini album and MV!

Their new title track is composed by the producing duo Iggy and Yongbae who is also behind the hit songs Orange Caramel's "Lipstick", Ailee's "Heaven", and more, promising that a fun new song is in store. The song is a pop dance track with a sampling of the classic tune "Variation on the Kanon".

They've been teasing us with various sets of teaser photos and videos, and now the full release is here, so make sure you check it out for yourself below!