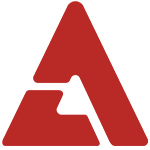 2AM's Seulong revealed why he came to be known as the 'idol world's Kim Hye Soo' on the recent episode of KBS' 'Happy Together'.

Seulong revealed that MC Park Mi Sun calls him "Ong-seum [Ong- chest]" because of his developed chest muscles.

He shared that a netizen was surprised after seeing a shirtless picture of him and left a comment saying that he was the "idol world's Kim Hye Soo," referring to the actress known for her voluptuous figure. Seulong added that one netizen even commented, "It's not A, B, or C cup. It's world cup."

Meanwhile, Seulong will be starring in the upcoming KBS drama 'Mandate of Heaven' with Lee Dong Wook and Song Ji Hyo, who were also guests on the episode.