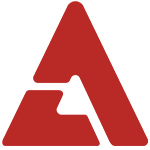 TVXQ successfully wrapped up their incredibly successful concerts in Seoul and Hong Kong, and now, Beijing for their concert 'TVXQ! LIVE WORLD TOUR 'CATCH ME' in BEIJING' held on the 30th.

The duo opened up the concert in front of 10,000 cheering fans with "Rising Sun" and performed a total of 26 songs including "Catch Me", "Humanoids", "Why?", and "Mirotic". They also showed off their individual charms through their solo stages with Yunho performing his solo stage "Honey Funny Bunny" and Changmin showcasing his singing ability through the ballad song "Ting Hai".

TVXQ are currently on their world tour and continued in April on a high note with a 5-dome tour in Japan.