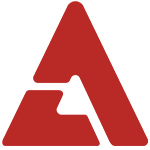 Jewelry brand 'STONEHENgE' revealed another still cut of the beautiful Jung sisters, Girls' Generation's Jessica and f(x)' Krystal.

The two sisters are seen modeling 14K silver earrings and rings from the brand's 2013 S/S collection. They wore matching black-and-white flower headpieces and chiffon ruffled dresses. Jessica may be older than Krystal by a few years, but fans couldn't help but notice how much they look alike with some netizens even confusing them as twins.

The sisters also had an 'abs-off' in recent solo pictorials.