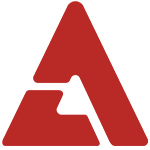 T-ara is surprising fans with the unveil of the first teaser poster for their upcoming subunit, featuring member Jiyeon!

Sure enough, it seems the group will indeed be going for a hip hop style as suggested by the items that Hyomin was seen picking out. All eyes are on Jiyeon as she sports a brand new look with her gold statement accessories and her blonde hairdo!

The April 12th date marked on the image hints that we can expect to see more details released on the coming day, and hopefully we'll be treated to the name of the unit then!

As mentioned previously, the subunit, consisting of 4 members, Jiyeon, Eunjung, Hyomin, and Areum, will be kicking off their debut with a dance track with elements of hip hop called "Country Side Life", which has been produced by hitmaking team Duble Sidekick.

Hold onto your seats for more teasers to come and their debut happening on May 1st!