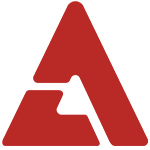 The date has been set. Yesung will be enlisting next month on the 6th.

The Super Junior member had already clued his fans in at the group's previous 'Super Show 5' concert, saying, "I was a trainee for 5 years, and I was with fans as a Super Junior member for 8 years. I am thankful for all the love. I'd forgotten how precious it was to sing on stage. I realized only now how much it means. While I'm not here, please take care of the Super Junior members. Please don't forget about me," while revealing that his enlistment was coming up this year.

The inevitable has now come with SM Entertainment announcing the confirmed enlistment date through an official press release. Yesung will be enlisting on the 6th to enter his basic military training for 4 weeks, and then will carry out the remainder of the 23 months as a public service officer after that.

He'll still be carrying out many of his schedules until the date while he also spends some personal time, but he will unfortunately be missing out on the South American 'Super Show 5' concerts that will be kicking off later this month starting in Brazil, due to policies that prevent him from traveling abroad for long periods of time before enlistment.

The agency has also revealed that Yesung wishes to enlist quietly, and thus, there will not be a big sending-off event that will be held officially on the 6th.