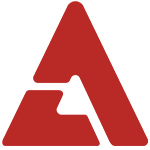 A wave of disapproval swept through the 'Running Man' team when they were arranged in order of handsomeness.

Prior to the start of the episode, the 'Running Man' cast members were told that one of the guests for the episode, Lee Bo Young, had determined a ranking list of the members based on how good-looking they were.

In a somewhat unsurprising announcement, Ji Suk Jin was picked as the least good-looking. This ignoble selection was followed by HaHa, Kim Jong Kook, and Yoo Jae Suk, with the 'Commander' being especially upset at his low placement.

Only Gary and Lee Kwang Soo remained, to the surprise - and lack of acceptance - of the other members. The unbelieving atmosphere increased when Gary was revealed to have been picked as the #1 handsome guy on the entire team.

When the guests finally appeared, Kim Jong Kook exclaimed "Who's that woman?", still somewhat bitter about his placement in the rankings.