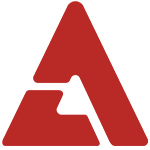 Son Ho Young, who recently won 'Master Chef Korea Celebrity', will continue to showcase his cooking skills in his very own cooking show on the cable channel Olive TV, 'Son Ho Young's Asian Cook'.

'Son Ho Young's Asian Cook' will be a recipe program that introduces cooking methods for Asian fusion food from all over the world. Viewers will definitely want to tune in for the first episode which will show ways of using the ingredients in your own refrigerator to create a delicious Asian fusion meal. Son Ho Young will unveil what's inside his fridge as well as introduce his father to viewers for the first time.

Excited about the opportunity, the singer-turned-chef commented, "The fact that I received an award for my cooking feels like a dream and it's still hard to believe. It feels like a big burden was put on my shoulders and I became a chef all at the same time. My Asian fusion food that received good reviews and more will be presented in my own style."

Son Ho Young's Asian Cook' will premiere on the 24th and air every Wednesday!