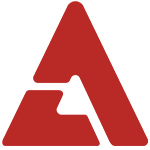 Singer Seo In Guk and actress Goo Hye Sun hinted at a collaboration coming up, and we're now treated to more details with the release of a video teaser!

The singer is returning with title track "Laugh then Cry" off of his new album and it seems he'll be teaming up with the actress to portray a loving couple.

This music video is definitely a combination of the singer-turned-actor's strengths as not only does it give you a sample of the wonderful vocals coming up, it also gives you a glimpse at the dramatic acting scenes that the singer will be taking on.

The song will be released on April 11th, so take a look at the teaser below as we wait!