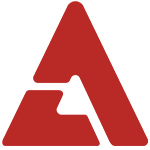 Lee Seung Gi's domestic and international fans came together for a huge ramen donation event!

His fans donated 13,620 instant ramen for the 'Book of the House of Gu' press conference that was held recently. The donations filled up the entire hall area, and fans from Korea, USA, Japan, Singapore, Philippines, Thailand, China, Hong Kong, Vietnam, South Africa, Peru, Argentina, Mexico, and Turkey worked together for the donations. The weight of the ramen comes out to about 4 tons (over 8,000 lbs).

What will Lee Seung Gi do with all this ramen? He'll be using it to donate to a charity of his choice to help children and the elderly in need, doing a good deed, thanks to his thoughtful fans.

His upcoming show is a fantasy-historical drama takes place during the Joseon Dynasty and portrays the love and hate relationship of a male Gumiho or nine-tailed fox Choi Kang Chi (Lee Seung Gi) and martial arts instructor Dam Yuh Wool (Suzy). The drama will air starting on April 8th!