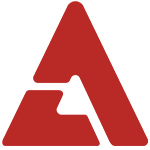 LUNAFLY has made their comeback with their first full-length album 'Fly to Love' and the accompanying music video!
The title track of the same name was created by the members themselves with the help of lyricist Kim Ee Na. The upbeat song expresses the desire to break out from a mundane relationship and go on vacations around the world as a couple. The members didn't forget their international fans as the two part album will also feature an English version of every track.
LUNAFLY will also perform their single for the first time at the GOGOS2 club in Hongdae, Seoul later today! International fans will also be able to check out the full 90 minute live concert on their USTREAM channel.
Check out the MV below!