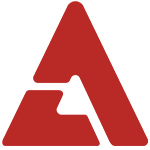 Lee Hyori exuded the kind of confidence that only veteran performers can have as she transformed into a glamorous showgirl in a circus for 'Vogue' magazine!

Lee Hyori goes back in time as a showgirl with her vintage flapper gowns against the backdrop of a circus set. The singer also teamed up with the magazine to create a fashion music film that will feature the singer's new single as the background music, which will give us some clues to what we can expect from her upcoming comeback!

Fans can check out the full pictorial on 'Vogue's May issue and Lee Hyori's fashion music film through magazine's homepage and YouTube on May 1st!