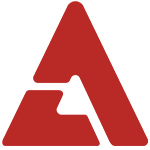 It didn't matter that JYJ hadn't been in Japan since 2010 - the boys never lost their fans.

JYJ finally held their long awaited 'The Return to JYJ' concert in the Tokyo Dome and their label commented, "JYJ sold out all 150,000 seats for their 3 day concert, and over 300,000 fans requested for tickets beforehand. Even though JYJ hadn't been in Japan for 3 years after Avex nullified their contract, they still have top popularity. JYJ has been increasing their talents not just as singers, but as actors as well. They went on a world tour in Europe and South America for the first time for Korean artists. Even though they couldn't participate in broadcast activities, they've acquired a stronger and bigger fandom."

It wasn't just JYJ concert posters that were put all over the Tokyo Dome. Yoochun's 'Rooftop Prince' posters and Jaejoong's 'Doctor Jin' and 'Code Name Jackal' posters decorated the area as well. One of the biggest advertisement agencies in Japan said, "JYJ selling out all 3 concerts even though they're being held on weekdays just proves that they have immense power as incredible artists. More than their charms as singers, JYJ has something that attracts people's hearts. All the staff members were surprised by the passion of the fans."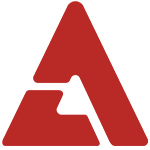 JYJ worked with Japan's biggest concert producers, the Kyodo YOKOHAMA. The company's agency said, "We confirmed JYJ's power once again. It was a concert everyone waited a long time for. It can be compared to a Michael Jackson concert, but their dance is even more flashy and memorable. Since they won their lawsuit, we're looking forward to their future Japanese promotions. We're anticipating the concert they'll put on for their Japanese fans."

Their concert PD also added onto the praises and said, "JYJ is accepted as an artist and not just an idol because of their strong performance and vocal ability. A team that can perform a hefty task with a live performance of 26 songs isn't common. It's a high quality performance where you can see their talents up to 120%."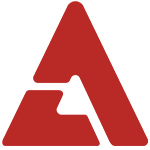 It's not just the official staff that's praising JYJ. Markets in Tokyo set up special JYJ corners. One owner of a market said, "There's no doubt that JYJ is the most popular Korean group. Even though they haven't promoted in 3 years, all of their items were instantly sold out. Each market prepared a JYJ event and special corner for the Tokyo Dome concert, and the response is hot."

For fans who can't attend the concert, JYJ will be streaming their last concert date across 113 theaters all over Japan. A representative said, "Fans who couldn't get tickets sent us so many requests, so we decided on the live closed circuit viewing in theaters. All 60,000 seats have been sold out, and we're planning on selling an additional 10,000 seats. Actually, as Hallyu has cooled down in Japan, Korean movies have been suffering at the Japanese box office. But we have decided to broadcast live during the golden prime time for the first time and even the biggest cinemas fought to air at that time. You can see just how popular JYJ is from this standpoint."