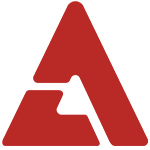 Rookie singer Juniel will be making her comeback!

FNC Entertainment shared the good news when they announced, "Juniel will be making a comeback with a new album on the 25th. Juniel will show a 180 degree transformation from her previous image." The agency will also be revealing a new jacket photo next week to further increase anticipation and give us insight into this new transformation from the singer.

Juniel previously received a lot of love for her mini album back last year, and has been busy promoting in Japan with her first Japanese full length album 'Juni'. Now fans will be able to see Juniel grace the stage in Korea again later this month!