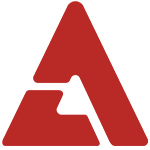 INFINITE have been snagging awards left and right with their new single "Man In Love". In a break from his busy schedule, member Sungjong updated fans with a handsome selca.

Sungjong updated fans on his Twitter, "Ah I'm busy! I should get some healing after watching this movie. 'Song For You' sounds like fun to watch", along with a selca of him flashing his mesmerizing eyes and sculptured face on his way to the theater.

Fans commented, "I knew your eyes were pretty but I didn't know they were this pretty", "I also want to watch this movie", and "You're so handsome."