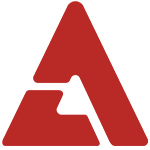 Huh Gak brought much shock when he revealed that he once ate 30 hamburger combos in one sitting!

The April 25th episode of KBS2's 'Happy Together 3' happened to be an eaters special featuring stars Kim Joon Hyun, Kim Shin Young, Huh Gak, Kim Sung Eun, and Park Soo Jin, who are all well known for their love for food.

Kim Shin Young said, "I do not order a variety of food but rather, I order about 4 or 5 servings of the same food that I like. One time when I was in high school I ate 10 burgers at one time," drawing surprise from her fellow guests and the MCs.

However, there was one person who was not all that shocked. This person turned out to be Huh Gak, who said, "I once ate 30 burger combos.  It took me under an hour to finish it all. I dumped all the french fries in a bowl. A worker saw this so he came over and just gave me the whole tub of ketchup."

Yoo Jae Suk asked, "How can you eat 30 hamburgers?" to which the singer replied, "I eat with the thought about how good it tastes. If you just start eating then you can eat like that."