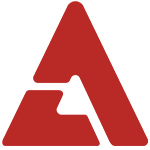 Actress Ha Ji Won gave viewers the inside scoop on her impression of her handsome male co-stars.

On the April 26th broadcast of 'Thank You', Ha Ji Won started comparing guest Lee Moon Sae to a scent, sharing, "He has sense and doesn't have such a strong masculine smell, so much so that it's a smell that women can spray on as perfume."

She also revealed the 'scents' coming from her former male co-stars: "Cha In Pyo has a mint scent. He gives off a refreshing feeling." On her co-star Hyun Bin from the unforgettable drama 'Secret Garden', she commented, "Hyun Bin has a heavy, musky scent. It is a masculine scent. He is masculine, but he's also a caring, polite person who takes care of the smallest things for other people. Sul Kyung Gu has the scent of Makgeolli (Korean rice wine), and Lee Seung Gi has a caramel scent."

What do you think about Ha Ji Won's seemingly great sense of smell and her choice of 'scents'?