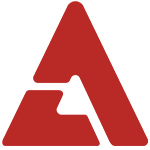 After signing with WA Entertainment, hip hop duo, Geeks has returned with a new track!

Geeks made their debut with "Officially Missing You" in 2011 and continued to gain popularity through their following singles, "Just Leave", "In the Morning", and "Hold It Down". Geeks also collaborated with SISTAR's Soyu for a new version of "Officially Missing You" last year, which dominated the charts for weeks.

So naturally, fans are excited to hear what this duo has up their sleeves this time around, and to give you an idea of what is to come, they've pre-released a song titled "How Are You" ft. Harim!

This song comes before the release of their first full length album coming up later this month, and features the characteristic rhythmical rap of the duo along with the harmonica sounds provided by Harim.

Check it out below!