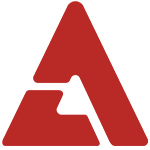 The boys of EXO-M won two awards at Yin Yue Tai's first annual 'V-Chart Awards' held on April 13.

EXO-M were awarded with the "Rookie of the Year" and "Most Popular Artist (Mainland China)" awards.

Unfortunately, the boys couldn't attend the event to accept the award as they're scheduled to perform at the 13th Annual Billboard Music Festival in Shenzhen, China on April 14.

EXO recently celebrated their 1 year anniversary and fans are eagerly waiting for their comeback.