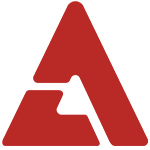 After School's Nana is simply gorgeous evidenced in her latest selca.

The beautiful Nana updated fans on her me2day, "Surprise! It's been a long time", along with a gorgeous selca proving that she can pull off anything, even a simple white t-shirt, as she radiates with her beauty and milky skin.

Fans were left in awe and commented, "So pretty~!", "Nana hasn't been on me2day in a while and she came back prettier than ever", and "Her innocent charms are so overwhelming."

After School is currently putting the finishing touches for their comeback this May according to music industry insiders with hit-making producer Brave Brothers!