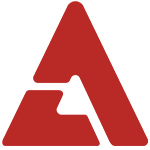 After School had their first fan meeting in Taiwan while also helping out a good cause!

The ladies held the event at 'ATT 4 FUN', and despite it being a pretty large venue, fans quickly filled it up to show their love for the gorgeous ladies of After School. This meeting was also held as a charity event with the proceeds from the ticket sales going to children in need.

So with this significance in mind, the ladies promised to work even harder for the fans who came to see them. The group performed "Flashback", "Bang!", "Diva", and other hits, to the fervent support of their Taiwanese fans, who prepared a surprise 4-year anniversary video for the group.

The members also called the fans on stage to play games and grant their wishes to make this event even more fun, and shook hands with them to express their gratitude.

After School is said to be preparing for their comeback album, so it seems fans all over the globe have more to look forward to!