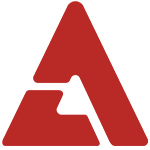 It's been revealed that YG Entertainment's CEO Yang Hyun Suk will be donating around 1 billion KRW (approximately $922,000 USD) to help children in need.

As YG Entertainment had a very fruitful 2012, the company decided to pay dividends to its stockholders at around 300 won per share (approximately $0.28). As Yang Hyun Suk is the largest stockholder of YG Entertainment, holding around 3.6 million shares, the dividend of 300 won per share amounts to nearly 1 billion KRW.

A representative from YG Entertainment revealed, "From the start, CEO Yang Hyun Suk had been planning to donate the money he made from stocks. He thinks of it as the result of people showing love to YG Entertainment and its artists, so he'll keep donating. With the donations, he's going to help children that need surgery but don't have the money. He hasn't decided on any specifics, but he's personally looking through people who need help, and he's going to hand the money himself instead of giving it to a charity."

Looks like making music isn't the only thing the CEO is good at.