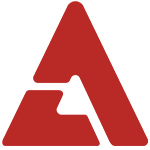 The Korea Communications Standards Commission has issued a warning to 'Wind Blows in Winter'.

The commission had a conference on the 21st, and decided on fines and other penalties for excessive advertisement for all programs and channels. One of the most notable programs warned was SBS' 'Wind Blows in Winter', as it is one of the most talked about dramas on television these days.

This is definitely not the first and last time a drama has been warned about excessive PPL or 'product placement'. Out of the recent dramas that concluded, 'I Miss You' was warned for repeatedly using a camera as a prop, as well as including various lines in the script about how to use this specific camera. SBS' 'Cheongdamdong Alice' was also warned for closing up on Smartphone screens repeatedly, as well as talking about the specifics of certain products. These examples are just to name a few.

'Wind Blows in Winter' has now joined the long list of dramas that have been warned for excessive product endorsing due to their detailed scenes on the use of an internet based home phone. The specific scenes pointed out were from the episodes aired back on February 13th and 14th, in which the main characters showed off multiple functions of the phone including face detection, motion detection, recording and sending function, etc.