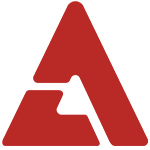 As expected of a worldwide phenomenon, some of your favorite K-pop artists, including T-ara, Girls' Generation, TVXQ, SHINee, and IU, have made it into the 'Top 10' of Japan's Oricon chart

T-ara is currently the highest ranking K-pop artist on the chart as #2 on the Oricon daily single chart with their new single, "Bunny Style", selling 40,705 copies. The group will be releasing a photo book on the 28th.

Girls' Generation's 'Best Selection Non Stop Mix' album ranked #4 on Oricon's daily album chart, while IU's mini-album 'Can You Hear Me?' reached #9 on the same chart.

SHINee, who recently made a comeback, ranked #5 on Oricon's weekly single chart for the second week of March with "Fire". TVXQ also ranked #6 on the Oricon weekly album chart with the album 'TIME', which is a drop from their previous #1 ranking on the chart the previous week.

The animated version of 'Winter Sonata's memorial album ranked 1st on the daily album chart as well.

Have you all been keeping up with K-pop artists promoting in Japan?