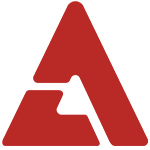 KARA's Seungyeon celebrated her group's long-running success, posting a 6th-anniversary message to her Twitter earlier today.

"Hmph, I'm actually a pretty strong-willed woman who doesn't listen," she posted, "The 29th is our sixth anniversary! So happy. Working hard tomorrow and the day after tomorrow."

In celebration of KARA's anniversary, Seungyeon dolled her hair up into a multicolored braid, putting additional emphasis on her famous 'hamster cheeks'.

Happy 6th anniversary to KARA.