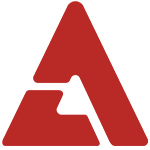 RiSe of Ladies' Code surprised fans with her tiny 'nano' waist.

On March 28th, a post titled, "Ladies' Code unedited pictures," revealed several pictures of Ladies' Code on the set of a photo shoot.

All the Ladies' Code members look chic and trendy in black & white outfits, but the photos that grabbed viewers' attention were of RiSe and her amazing figure.

Netizens responded, "Nano waist that beats Hara," and "Are these really unedited?"

Ladies' Code is currently promoting their debut song, "Bad Girl".