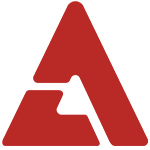 K-pop groups have taken over the Oricon charts!

ChoShinSung (Supernova), KARA, F.T. Island, and Boyfriend took 4 out of the top 5 spots for the Oricon Daily CD Singles Chart.

ChoShinSung took #2 with "Dakishimetai", and KARA was below them at #3 with "Bye Bye Happy Days". F.T. Island followed at #4 with "You Are My Life", and Boyfriend was 5th with "Hitomi no Melody".

MBLAQ also snagged a spot in the top 10 "Mona Lisa" was 8th.

Not just that, but MYNAME also took 3rd on the Oricon Daily Album Chart with their album, 'We Are MYNAME'.

Congratulations to everyone!