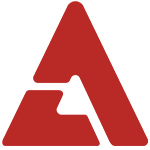 Kim Tae Hee carefully talked about her relationship with boyfriend Rain.

The SBS drama 'Jang Ok Jung, Living in Love' held a press conference in Goyang on the 11th. The actress was asked, "Does your relationship (with Rain) help in your acting out a love line?". Kim Tae Hee smiled and answered cautiously, "As you all know, we're still in the beginning stages. As we said two months ago, there isn't much change from the stage where we're getting to know each other, so it may be different from the love I have on the drama. Right now, my main focus is on the drama. If I'm going to use my personal experience, I think I'd have to think about a lot of things in my life."

She was then asked, "Did Rain also cheer you on?". She answered, "I worried a lot. The story broke before the drama broadcast and filming, so I was really apologetic to the drama team, and I was worried that the drama team would be harmed. On that point, he told me, 'It'll be okay. There'll be good results as you've worked really hard'."

The first episode of the drama will air on April 8.