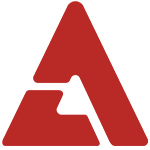 Huh Gak went "Gangnam Style" with 'Little Psy' Hwang Min Woo. After spotting the very recognizable child star from Psy's MV in the dressing room, the singer wasted no time getting a photo op.

He revealed how he met up with the child star, tweeting, "At the ' Open Concert' I met up with 'Little Psy' Hwang Min Woo. kekekeke Please give a lot of love to Min Woo who has now become a singer. kekeke."

Huh Gak also took the opportunity to do the "Gangnam Style" ending pose with Hwang Min Woo. Netizens noticed their resemblance, commenting, "Minwoo is so cute," and "Huh Gak and Min Woo look alike."

Hwang Min Woo will be making his debut as a singer with his debut single album 'Show+Time' this March!