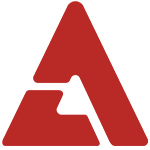 H.O.T's Lee Jae Won revealed that the legendary idols almost regrouped.

On the latest 'Radio Star', MC Yoon Jong Shin asked the maknae of the group, "Isn't it disappointing that H.O.T disbanded?" Lee Jae Won replied, "I didn't think we'd disband. I was very sad."

He was then asked about the possibility of the group coming back together. He answered, "There was once a possibility that we could have come together. On the day I came back from the army, all the H.O.T members gathered together in one place. I heard we were going to make that place the announcement for our reunion as a group."

However, it wasn't as easy as it seemed for the members. "But all our labels are different, and it wasn't easy to go through all the obstacles. I still want to talk about it. I really want to come together again. More than anything else, our fans still support us, and I feel so sorry. I want to give our fans a present."