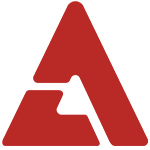 First-generation idol group Fin.K.L's Ok Joo Hyun and Lee Jin recently reunited to celebrate their birthdays together. The two "original" idols reminisced on their girl group days in their matching outfits.

Ok Joo Hyun tweeted, "Jin and I whose birthdays are one day apart. We ordered a special cake and lit the candles on top," and "Birthday lunch! It's like Jin and I promised to wear the same color. Is this like Fin.K.L again... Happy birthday~ And I love you, my friend blue Lee Jin. Plum black Joo Hyun."

Netizens commented, "It's nice to see they're still close," "They're still gorgeous," and "I hope to see a Fin.K.L reunion one day."

Ock Joo Hyun is currently starring in the musical 'Rebecca'.

Isn't it nice to see idols meeting up long after their groups stop promoting?