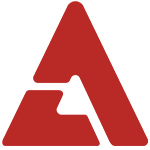 Candid shots of INFINITE's L have been gaining attention.

A recent post on an online community board shared several pictures of L with the caption, "Self camera shots of INFINTE's L."

The revealed pictures showed L leaving the studio after having their comeback stage for "Man in Love" on MBC's 'Music Core' on the 23rd. L captured his fans' hearts with his sculpted features and deep signature gaze.

After seeing such perfect candid shots, the netizens commented, "He's really good looking", "I'm going to fall into his gaze", "Crazy visuals", "I wonder how handsome he must be in real life", and "I like INFINITE."