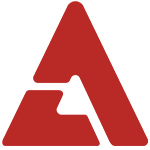 Yubin talked about her first ever solo promotions.

As we already knew, she'll be trying her hand at acting through OCN's drama 'The Virus'. At the press conference held on the 26th, Yubin was asked about her first foray into promoting without her members and stated, "This is my first solo promotion since I debuted. The members will all have solo promotions for a while. I'm quite nervous and I'm working the hardest I can. My goal is to meld naturally into the product instead of trying to look like I'm a good actress. I want to be seen as not Yubin, but the character I portray inside the drama."

Yubin plays Lee Joo Young, an IT expert and a genius hacker. However, she revealed that she is completely different compared to her character. Yubin shyly confessed, "I can't really handle computers. I'm learning now. I'm practicing typing, searching up programs, and I watch movies about hacking and computers. I have a slow way of talking, but she's different. She's sassy, and she knows what she likes and what she doesn't. I practice how to talk sharply like she does."

She talked about her fellow Wonder Girls. Even though the girls had their own movie on Teen Nick and Yenny is busy with her musical, this is the first time any of the girls has an active role in a drama. With this, Yubin admitted that the members do have worries that it may be too difficult. But she smiled and said, "But I just sit at the computer for the most part. It's not very hard. The members give me encouragement and support all the time."

The drama will first start airing on March 1st! Are you looking forward to it?