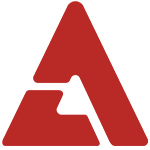 Actress Yoon Eun Hye recently opened up about her past days as the lovable "young girl warrior" on SBS' 'X-Man' as well as her possibility of appearing on SBS' 'Running Man' as requested by fans in the hopes of rekindling her on-screen love line with singer Kim Jong Kook.

About being mentioned on the show frequently despite never having made a physical appearance, Yoon Eun Hye commented, "The fact that it is still receiving attention up until now makes me realize that [our love line] was really a big issue back then. I was the maknae (youngest) on the program at the time. Although we don't contact each other that often nowadays, because I was the maknae and received a lot of love from them, I think that they can discuss these things comfortably," revealing her experience with her former 'X-Man' co-stars.

When asked about her possibility of featuring as a guest on 'Running Man', the actress shared, "I think that it is a really good program, but I don't think I'm justified in appearing on the show at the moment. I think that it'd be nice if I went on the show when I'm about to start a new movie or drama. I wouldn't be afraid to go on the show if I thought that it'd be steered in another direction, but I think that they might focus too much on [the love line] if I do go on. If that happens, then there won't be much significance to me being there. Since it is a good program, I think it will be fun if I get to appear on the show."