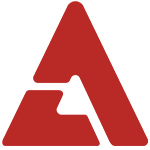 Yonghwa chose himself as the best actor in CNBLUE.

During the February 11th installment of tvN's 'Taxi', the CNBLUE members came out to guest on the show and they talked about their dramas, their acting, and their music. While talking about their dramas, MC Jeon Hyun Moo asked, "Who do you think is the best actor in CNBLUE?".

Yonghwa replied confidently, "I'm the best. I was the leading role." When the other MC Kim Gura announced the ratings for their respective dramas, revealing that Yonghwa had the worst ratings out of the members, he asserted, "It's the difference between the weekend drama and a mini series. I did the dramas because I liked them, and I don't get all caught up in ratings. Have you guys filmed 60 scenes?", causing everyone to laugh.