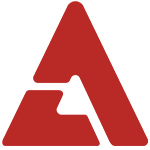 Well, she's fangirling over a certain Junsu, but if you were thinking about the JYJ member, he's not the one.

Shin Se Kyung tweeted a photo of her homemade sweet red bean jelly with chestnuts, and actor Lee Jong Hyuk replied, "Give me some..." Shin Se Kyung jokingly replied, "If it's for Junsu, I can make him ten boxes..."

The Junsu the actress was referring to is his son, who's gained immense popularity from the variety show 'Dad! Where Are You Going?'. Junsu is one of the youngest children on the show at 5 years old, and he's snagged viewers' hearts with his innocent million-dollar smile and goofy personality. It seems like Shin Se Kyung is one of his fans.

Are you watching the show?