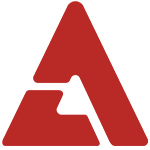 Se7en could not help but show tears at his final concert in Japan in front of 2,000 fans, becoming overwhelmed with emotion.

On the first night of his concert series at Tokyo's†Shibuya Kokaido on the 7th, the singer had performed his self-written song dedicated to his fans entitled "Arigato" for the first time at the concert, and when he sang the chorus, the fans in the audience all lifted up signs that said "Arigato Se7en" (Thank you Se7en). Touched by his fans' surprise event, tears filled his eyes, and in turn, fans and staff were also brought to tears.

Se7en sang a total of 25 of his hit songs including "Come Back to Me", "Drips", "Hikari", "La La La", and "Passion". His YG Entertainment label mates 2NE1's Dara and Big Bang's Daesung also took time off their busy schedules to attend the concert and G-Dragon sent a congratulatory message as well.

'Se7en 2013 Concert in Japan' tour will continue on at the Kobe International Hall†on February 16th and 17th.†Se7en will also hold a talk concert to say farewell to his Korean fans this March before his enlistment into the military.