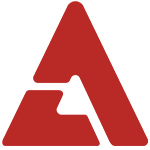 After a much-publicized filming in Southeast Asia, SBS's variety program 'Running Man' has revealed a preview featuring next week's multi-day expedition to Macau and Vietnam!

The adventurous preview shows the 'Running Man' cast members - plus guests Lee Dong Wook and Han Hye Jin - on a multi-country race, dressed up in traditional garb and enjoying the beautiful vistas.

Tourism wasn't everything, however, and the preview also shows the cast members seeking out the clues to a mysterious 'true sword' that will be the final prize in the upcoming episode.

Meanwhile, this week's episode showed the 'Running Man' cast members with guests Park Sung Woong, Hwang Jung Min, and 4minute's HyunA.

Check out the full episode and next week's trailer below [the trailer begins at 1:30:22].