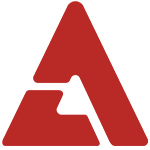 As mentioned previously, actress Lee Si Young, who recently joined the Incheon City boxing team, and MMA fighter Chu Sung Hoon will be featuring on SBS's 'Running Man'. It's been revealed since then that this upcoming episode will be of a 'Bounty Hunter' special in which the two will go against one another as they chase down the cast members.

The two stars will appear on the special which will air on February 3rd at 6:10pm KST and show their fighter instincts. As the actress and boxer entered the filming set, the cast could not hide their excitement; but when Chu Sung Hoon appeared, the members became tense with nervousness.

It is said that Lee Si Young especially showed no signs of slowing down even though the filming began in the early morning, and with her aggressiveness and competitive drive, she had the cast marvel at her determination.

You can also catch a sneak peek at some of the action to come from the preview that was aired with last week's episode, which can be seen below.