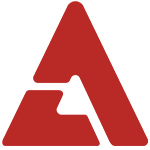 4men's Shin Yong Jae confessed he was 'ignored' by Girls Generation's Taeyeon.

4men were a featured guest on the February 1st episode of 'Yoo Hee Yeol's Sketchbook' because they just recently released their new album. During their interview, Yoo Hee Yeol mentioned Shin Young Jae's self-composed song that he revealed on a past episode. Shin Yong Jae had revealed the song "1 Day" on a previous show in July when he came out as a solo, and had mentioned that he wanted to sing the song as a duet with Taeyeon.

Shin Yong Jae replied, "Taeyeon said she saw that episode. She texted me saying that the song was so good, and that she wanted to sing it with me if she had the chance. I was surprised. I was so happy. I then sent the song to SM Entertainment. It's been 3 months since I sent it in. I guess they haven't heard it yet," bringing much laughter to the gathered audience.

Yoo Hee Yeol comforted him and said, "Well... they have a system", causing the audience to laugh even louder.

Would you like to hear the pair have a duet?