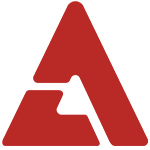 With the sudden news of A'st1's Sung In Kyu passing away after his long struggle with cancer, fellow celebrities were unable to hide their shock and offered their own last farewells to the former idol.

As once labelmates of Sung In Kyu, DSP Media's former and current artists were among many who paid their respects at his wake being held. They also tweeted farewell messages as well as offering condolences to his friends and family. Former A'st1 member Im Han Byul (who later joined Monday Kiz) expressed, "Hyung, go and rest. I will follow you after doing music for both me and also your share as well. But it's so unfair. Just so unfair..."

Another A'st1 member, Byun Jang Moon, wrote, "I hope that you will go somewhere better than this place where you have suffered. And I hope you'll be happy and not sick there," before visiting the wake to pay his respects.

KARA's Gyuri wrote, "I just can't believe it, so I don't even know what to say. I hope he won't feel pain there. I hope he won't suffer there. It still hasn't really struck me yet... May he rest in peace."

Nicole also offered her words, "During our trainee days, we joked around and like my real oppa, he would listen to all my whining and console me... I just can't believe it. My heart is getting heavier and it's hurting. Oppa, I hope you'll rest in peace. Be happy and don't be sick. Rest in peace."

Rainbow's No Eul wrote during the early morning, "I went to bid farewell to In Kyu oppa. I should have seen him more often and kept in touch more often. Why is it that we have these regrets and only realize these things after someone leaves our side. I'm so so sorry and sorry again. I can't help but keep thinking of In Kyu oppa who would brightly greet me through phone calls. But since I went to see you again for the last time, I hope that you won't be too disappointed. I hope that from now on, you'll only feel happiness and peace as you live in a place without sadness and pain~!"

Yoonhye shared, "I'm on my way back from meeting In Kyu oppa. It was relieving to see so many people with him there as he was always a bright and energetic oppa. Right oppa? Don't hurt anymore and rest in peace. I'll pray for you."

2PM's Nickhun tweeted, "Condolences to the family of our friend Ingyu.  Rest in peace," and Taecyeon also offered his goodbye, "My friend In Kyu, for you to go like this... I pray that you will rest in peace."

miss $'s Yoomi commented, "I heard that you were sick and we lost contact for so long that I didn't know how you were. Hearing about you after several years, my heart aches. In Kyu, go to a good place and don't be sick there, and achieve all the dreams you weren't able to do so here."

Sung In Kyu and his loved ones will be in our thoughts and prayers.