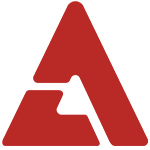 Woohyun of INFINITE has joined forces with singer-songwriter Lucia for a duet project, and it's here after the short wait!

Like said previously, their duet is called "Cactus" and is the 2nd project from 'Re; code', the same project that produced the hit "Officially Missing You, Too" by Geeks and Soyu.

The song originally comes in two versions, one by Epitone Project's Cha Se Jung and another by Lucia herself. In the re-edited version, Woohyun's soothing voice mixes in to create a mellow song that is perfect for this upcoming spring season.

Unfortunately, the music video is still not available, but you can listen to the track while we wait!



Loen has also released a CSI (coming soon interview) clip of the two singers, which can be seen below.