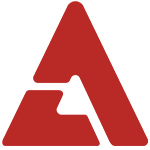 Idol 'unit' groups, consisting of a partial list of members from a boy or girl group, seems to be the current hot trend in the South Korean music market.

2YOON and SISTAR19 have recently released new tracks, with the former being the first steps for the 4minute sub-unit and the latter having already scored one hit with "Ma Boy". 2YOON's "24/7" is a vibrant country-pop track, varying greatly from 4minute's usually highly-charged, sexy, and energetic tracks.

Male unit groups are also increasing their numbers. INFINITE H, a sub-group of boy band INFINITE, recently released their first album with members Dongwoo and Hoya, stepping away from the traditional INFINITE sound and dance choreography. Super Junior's Chinese subgroup, Super Junior-M, has also come back after an extended leave.

"A unit has less pressure on them to succeed than the entire group," said a representative from an entertainment agency. "Also, they can expand their boundaries with more experimental music. Unit groups can lessen the image consumption of their group while, at the same time, reducing the stressed placed by an extended leave from the music scene by the entire group."

Unit groups can also allow lesser-known members in a group to shine, and potentially stem the flow of departures from a group's fanbase that occurs when a group hasn't been promoting for a long time.