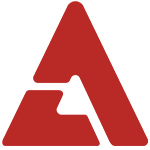 Hari's "Cutie Song" has been getting a hot response online.

Released digitally on the 18th, the song about the well-known "cutie player" fad has reached #1 on search site rankings. Hari's adorable vocals and the cute melody have spread on Facebook and other SNS sites as well.

Thrilled by the response, the singer has promised that if the song tops a music chart, she'll do Psy's "horse dance" in public. Hari posted to me2day: "I thank you for the explosive response to the 'Cutie Song'. If it gets #1 on a music chart, I'll do Psy's horse dance at a park in Hongdae! I feel like I should do something! I'm so touched, I'm crying."

Take a listen to the song below, but beware - some of you might find it too cute to handle.